Software development company – Hire developer
Helping leading companies and tech startups strengthen their teams is what we do and what we do best. With our nearshore team of dedicated IT professionals, we create a suitable solution for every issue. We are PROBEGIN, your reliable partner for nearshore Hiring talented developer.
Grow your business
with external development

Grow your business
with external development

Why do you choose us?
WITHIN 4 WEEKS
AT WORK
Fast access to the right developer
Maintain flexibility in your organization
KNOWLEDGE OF 35+ TECHNOLOGIES
A suitable solution for your problem
NETWORK OF OVER 400K IT-ER
A suitable solution for your problem
AGILE DEVELOPMENT APPROACH
High quality of work delivered and reduction of risks
A developer with a proven good reputation, for a fraction of the price of a Dutch developer
Request an introductory meeting
We will contact you as soon as possible to discuss the possibilities without any obligation.
Type of developers
With us you will find talented IT professionals with experience in:
These companies preceded you
We have a suitable solution for every development issue.
That's why we partner with wonderful companies.







Contact us
Are you in doubt about hiring a nearshore developer? During an introductory meeting we would like to hear what you are looking for and explain how the process works so you know exactly what to expect.
Good to know: the developers have a probationary period of 2 months. Are you not satisfied, or do you not like the way it works? Then you're not stuck with anything.
Leave your information using the form and we will contact you within 1 business day.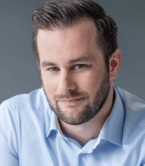 Rogier van Scheppingen
Director