Direct and without obligation
meet
Getting to know you – Are you in doubt about hiring a developer? We are happy to schedule an introductory meeting. This can be done by phone, or on site. During this conversation we will tell you more about PROBEGIN and of course how we can help you further. In addition, we would like to learn more about your business, what you need and what problems you are facing. Are you looking for one person, or are multiple developers needed? Should the developer be a junior, medior or senior? Are there any other specific wishes or needs that we should take into account? No problem, with all this information we can get started.
We also explain how the process works. From recruitment to evaluation interviews. After our introduction, you will know exactly what to expect.
Good to know: the developers have a probationary period of 2 months. Are you not satisfied, or do you not like the way it works? Then you're not stuck with anything.
Getting acquainted?
We will be happy to call you back!

Getting acquainted?
We will be happy to call you back!

Type of developers
We'll find the dedicated nearshore developer you're looking for. Our team consists of talented IT professionals with a wide range of expertise. As a result, we are always able to offer a developer that exactly matches your needs and organization. With us you will find talented IT professionals with experience in:
These companies preceded you
We have a suitable solution for every development issue.
That's why we partner with wonderful companies.







Getting acquainted?
Getting acquainted? Please leave your information below and we will contact you within 1 business day.
Of bel ons via +31 (0)85 401 6527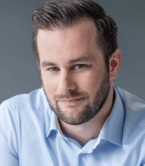 Rogier van Scheppingen
Director