LOST IN THE WOODS OF PROGRAMMING LANGUAGES?
The time of only using the "simple" HTML is long gone. The technology is evolving so fast, sometimes we just can't keep up with it.
ALTIJD ALS EERST OP DE HOOGTE ZIJN?
Laat je e-mailadres achter en ontvang direct een alert zodra er een nieuw blog online staat.
Contact us
Are there any questions, ambiguities or doubts about hiring a developer? Answers to the most frequently asked questions can be found in our
FAQ
. Haven't found an answer to your question? We are, of course, happy to assist you. Please leave your information below and we will contact you within 1 business day.
Of bel ons via 310854016527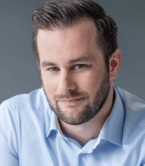 Rogier van Scheppingen
Director